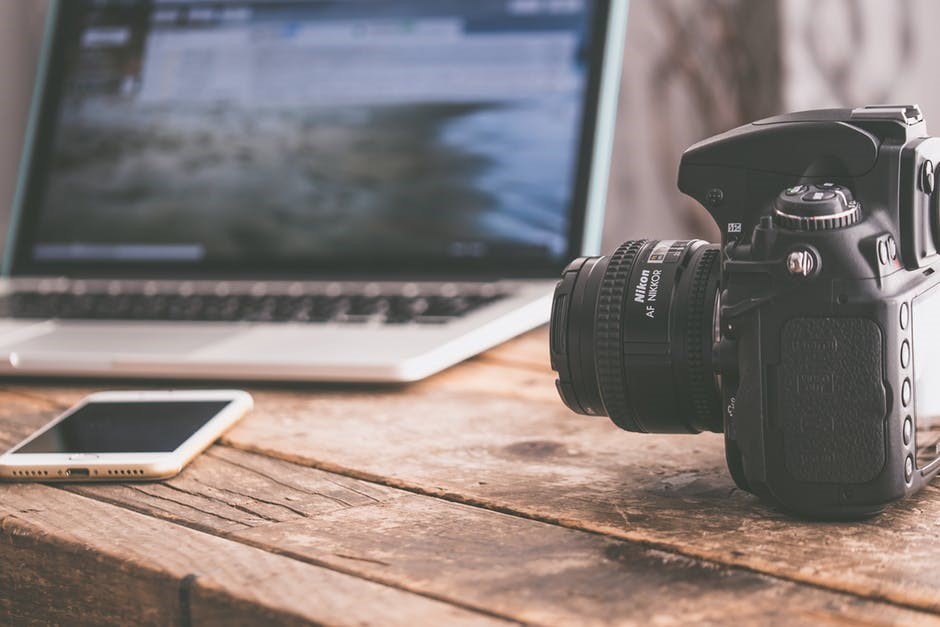 Digital Trends ranked iMovie as one of the best free video editing software for 2020, and there are quite a few reasons why. From the ease of use to the fact that it's, well, free, there's a lot to love about the Apple-based product.
First released in 1999 as an application built into the Mac OS 8 update, the video editing software has become synonymous with the iLife suite of Mac applications that often come pre-loaded when purchasing a new Mac computer or Macbook.
Not quite sure how to get started? The platform is pretty intuitive, but we're here to help guide you through the basics of iMovie editing. You'll be on your way to making professional-quality videos in no time.
What Is iMovie?
In short, iMovie is a video editing software that you can use to cut videos, photos, and music together. In the world of video editing software, it's a non-linear editor, which basically means that's you're not changing any of the original files when you edit.
Other comparable video editing software include Adobe Premiere Pro and Final Cut. However, those come with a higher price tag and are often more difficult to use for beginner editors. 
iMovie has nearly all of the same features and functions but without a few of the bells and whistles that make the others more difficult to use (color correction features, confusing window placements, etc.).
Related – Kinemaster Video Editor
How to Create a New Project and Import Videos Into iMovie
Where do you start when learning how to edit with iMovie? Well, you'll want to open the application first. 
Once you've opened the application, you should see a place to click on Projects. See that big plus sign inside of a box that says "Create New"…? Click on that and you'll be able to begin the importing process.
If you've taken video footage from your camera, you should have connected it to your computer and imported it to your computer.
If you're not sure how to do that, consult your camera guide as it'll be able to give you step-by-step instructions according to its specifications.
Now, select the video and audio clips from your computer that you wish to import (you can also drag and drop them into the new project you've just created if the files are just sitting on your desktop). 
A drop-down menu should come up and you'll be able to individually select the clips you wish to import. It's important to note that you can import photos, too, if you'd like to import photos.
Select the files and click "Import Selected." Your files will show up on the top left of your screen under an area marked "My Media."
How to Edit Videos on iMovie
Now that you have imported your files, you're ready to start to edit videos in iMovie. In this stage of the editing process, it's important to think about what you want the final video to look like.
If you'd like, simply arrange the clips in the right order and then cut or trim them later. Or, place them and trim them one by one.
To start, you can drag a clip from the area marked "My Media" and place it in the timeline, which is the bottom half of your screen where your video will begin to take shape.
If you already know that you want the clip to be short then you can drag the clip edges to where you want the clip to start or finish.
Simply place your mouse over the edge of the clip (beginning or end) and drag it in or out depending on where you want to trim it to.
Repeat this with other clips, photos, or graphics and you're well on your way to editing in iMovie with ease. That's really all there is to it until you're ready to add titles or audio clips on top of the video clips.
Fun Features of iMovie Editing
As mentioned, you can add titles and audio in iMovie. Recently, iMovie introduced a basic audio editor that allows you to really customize your audio clips more than before. If you have an audio clip all ready to go, you can drag it down to the timeline.
Otherwise, we'd suggest learning how to record audio on Mac so you can record your own audio straight into the video and personalize the project.
If you've gotten your audio all sorted, consider adding fun titles. Head up to the top next to where you see "My Media," move over to the right a bit, and you'll find "Titles." Click on this and browse the available title styles.
Once you've got your title looking how you want it to look, you can drag it down to the timeline and place it on top of the clip you want it to appear over.
Aside from those fun iMovie features, you can also click the color wheel to change the color, brightness, contrast, and more of each video clip in your project. Or, click on the timer to slow down or speed up your clips.
Exporting Your First iMovie Project
iMovie editing 101 wouldn't be complete if we didn't show you how to export your first iMovie project and enjoy the final product. Like other functions when editing on iMovie, exporting is pretty simple.
Up at the top right corner of the program, you'll see a grey button that looks like an arrow pointing out of a square. This is the export button. You can either click on this to export the project you're working on or go to File > Export.
Either way, it'll prompt you to select where you wish to export. We'd suggest simply exporting the file itself. You can alter the name of the file and things like the resolution before finally hitting the export button.
This might take some time, depending on how large your project is. Once it's finished, you can finally share your masterpiece!
Watch it and enjoy the fruits of your labor. Feel like you still need some more practice? There's no better way to enhance your video editing skills than by learning from others.
Considering installing Morpheus TV for PC or Firestick to enjoy numerous free movies and TV shows. Keep an eye out for how they edit their media and then try to replicate it in iMovie.
Understanding iMovie Is Easy With Practice
If you want to practice with iMovie editing, you'll get the hang of it in no time. 
Do you want to get some more helpful articles like this? If so, check out the rest of our website!