Want to grow your channel with youtube shorts? Here we have some great tips just for you to engage with more audience in no time. We all have heard that shorts aren't meant to be monetized by youtube, or don't count the watch time on your channel's analytics. But still, you can do much more than that with your shorts, you can make sales of your products, ask people to check your other videos, or get subscribers for free.
All you have to do is make good content and try to deal with the optimization process to play with YouTube's algorithm so your videos get featured on the scroll screen of shorts. This article will guide you about 5 major things you should keep in mind if you want to grow your channel with rapid speed and want genuine followers who love your content from the core. Keep reading this article to know all about the major key points.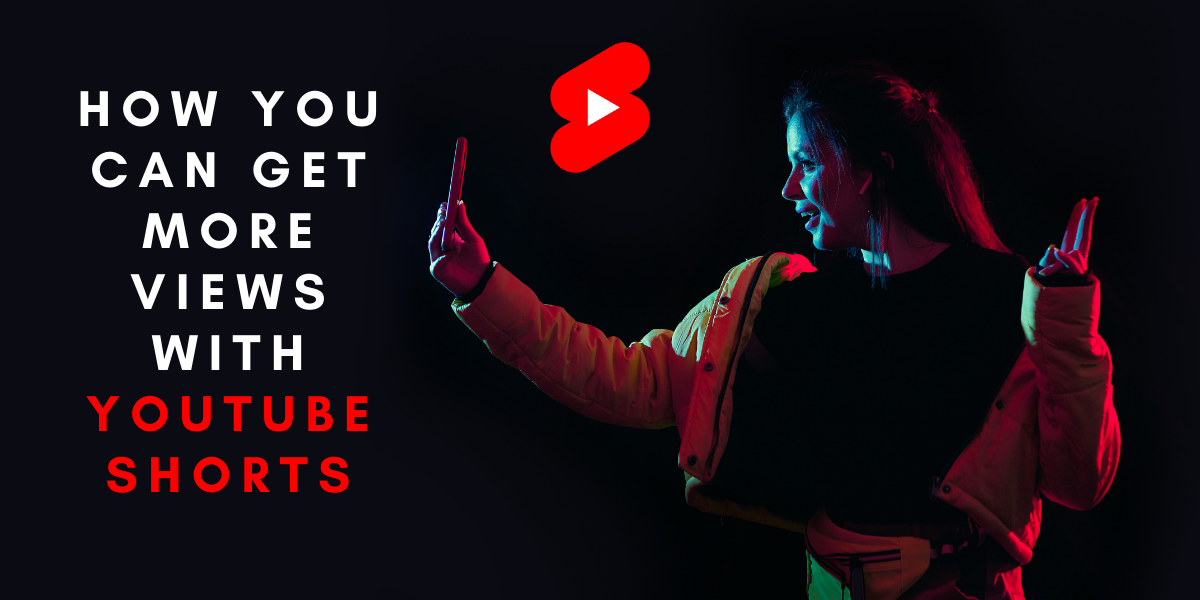 Work on Niche
Don't just make random videos and spam your channel, be sure about your niche, what kind of videos you can make or what topic has the more audience as per your searches. If you're good at sharing financial tips then don't ever make puns or cooking videos on your channel. It will shuffle the audience and nobody could find what you do on your channel, which is pretty bad to get subscribers.
You should make all the videos related to financial tips, or motivate others for the investment, you can arrange them later into different playlists and the title must be relevant to each other so the public could easily get an idea about your channels category.
Use Hashtags
You can use relevant hashtags to get more views because sometimes we don't know what we want so we just type in some random hashtags related to the topic to search for a few results. In case you have those tags in your video description or title, you'll be able to rank on the results list and this will surely deliver you a handsome amount of viewers.
Let's continue with the same niche for the example, you're doing great with financial tips then use tags that seem connected to this topic. We prefer the ideas like; #SaveOnTax #TaxFreeBusiness #MoneyLaundry etc. You can add multiple tags in the same video but make sure you don't overuse them, keep a count near to 4-5 for maximum.
Keep them short
Youtube shorts can belong up to 60 seconds but nobody wants to waste their minute if your content isn't leading them anywhere. Shorts are meant to be short, just throw the details you have and let the user find them interesting. Don't start your videos by introducing yourself, or your channel, just start the video with your topic and try to end it within the first 30 seconds.
Yes, don't make long videos because you have a limit of 60 seconds, try to keep the length of your video to maximum of 30 seconds or less. This way the public can watch your whole video and if it fits according to their interests you might get a new subscriber, or get plenty of extra views on your channels other shorts.
Why don't 60 seconds? If your videos have enough time to let the viewer skip, you lose the game. Don't let them scroll the feed, boast them with your thoughts within the first few seconds to keep them with you for another few seconds, and then ask for the subscribe your channel.
Use Effects
Youtube has hundreds of great filters, effects, and stickers that are freely available for use. You can pick music layers, polls, and many more interesting things to let the user engage with you. The more you use this kind of things people will try to find what kind of editor you use, or ask you through the comments for the name of the filter, audio background, or anything you've added which has creative direction. This way your shorts will get a little boost, as we already know, the more comments and likes you have, the chances will increase with the clicks.
You can try asking people some random guesses, questions, or fun facts to drive them directly to your comments box. If you get plenty of shares, the job for the day is almost over. You don't have to rush for paid promotions anymore, try to steal the free shout-out from the free audience, and that's how you built a genuine subscribers list.
Consistency
Be regular on your channel and make videos on daily basis, 60 seconds isn't a long time. You can record anytime you want, even you can even a couple of videos every single day if you have enough topics for your niche. But don't spam the channel by bulk uploads, make a schedule for the uploads. Let's take it as routine work, you plan to upload a video every night near 8 pm then be consistent about it.
You can make several videos and upload them on your channel for future posting, keep them in your draft and just hit publish when the time rings according to your schedule. You can also mention your consistency at the end of your video to let the public know that you're serious about your channel and keep them posted with the latest affairs.
Conclusion
With these steps, You Can Get More Views With YouTube Shorts and grow your channel with rapid speed and genuine followers. If you do know any other tips which seem suitable for this list/article, let us know about them through the comments.