Been a device mostly used and popular in the world its safe protection is of paramount importance. Some important details our ancestors had in their homes under lock & key are now found in one's smartphone. Therefore, maximum protection is a requirement to keep a smartphone safe. To do this job effectively the KEEP LOCK is the ideal App for your smartphone.
What is KeepLock Android App?
Very common need in today's world is security with protection. In bygone years people were not as mobile as of today. Their daily activities limited to a cluster of human settlement most common been a village. Security and protection were limited to lock and key. Personal details were written in exercise books, diaries etc. and kept in writing table drawers, Items of values like a camera, jewellery etc. In almirah drawers and locked. Since this era begun things have drastically changed.
People travel across many oceans and boarders. Villages have become larger cities. In this context today the world has become one global city with many types of people with different nationalities in them. With the rapid technological development that happened from the early 19th century many devices to be used by people in their official work or for personal use has come about. To say a smartphone plays a prominent and a dominant role in one's life is not an exaturation. To state that a smartphone is the centre of many important areas relating to its users would be a good way of its basic description. So, protecting it is a must. One of the best tools helping you in this issue is the above-mentioned nice and cool app KeepLock Android App.
Features of KeepLock Android App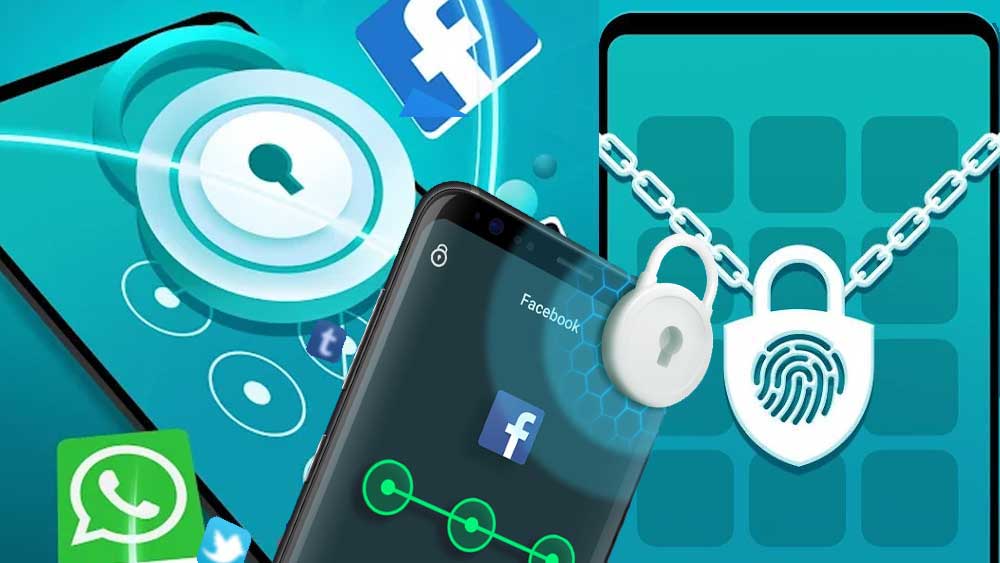 Lock all of the individual installations like WhatsApp, Instagram, Facebook, Messages, email, photo gallery etc. Choose a unique locking option offered by way of a Password, fingerprint, or a personal pattern.
Frequently and most daily used Message, Email, Contacts Apps keep them locked with the App lock feature. With the Photos and Video vault feature hide all those private and confidential photos and videos from the common gallery.
No chance for unauthorised intrusions to the smartphone. Any such attempt will be captured by the intruder snapshot feature. Even the KEEPLOCK App icon can be disguised by making a fake icon of a calculator so that nobody will know that The KEEPLOCK App is installed in the smartphone. This can be done with the fake icon feature.
Comprehensively lock the smartphone with the system lock and none of the App's data can be deleted without user permission.
With All of these Well laid feautures, all round protection to keep the smartphone safely protected is Guaranteed. Show due respect to your smartphone for making your life easy and great by installing the KeepLock with so many great features to keep it well protected and exclusively yours.
How to download KeepLock Android App?
If you have AC Market App it is better to download KeepLock using it. Because it could be identified as the easiest way of downloading any app including KeepLock. You can download KeepLock for your windows also if you are equipped with AC Market Windows version.
It would be really nice if you could download an optimizing and a cleaning app for your Android together with KeepLock for better and smooth functioning. Some of the such apps are Nox Cleaner, CCleaner, Clean Master Apk, Phone Master and so on.