The new ToonApp lets you transform your profile pictures, making them look like you have come to life from a cartoon.
As you can see, many people have used the photo-to-cartoon or facial mapping features on social media platforms like Facebook and Instagram to turn themselves into animated versions of themselves.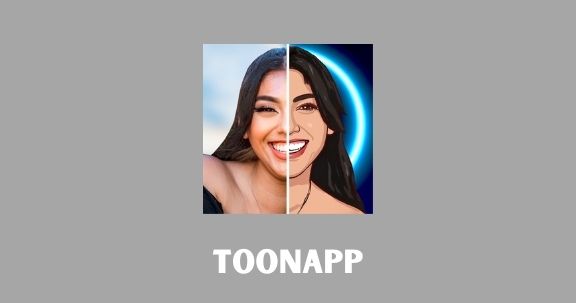 So, you might be wondering what the easiest way to do that is.
ToonApp is an AI cartoon photo editor that can be of use in these moments.
This app has gained a lot of popularity, especially among teenagers. There are fun filters that make all the photos on this app more interesting, plus animations help make people laugh.
Ever since its launch on both App Stores, this Cartoon Photo Editor App's popularity has been growing, with over 10 million downloads on Google Play Store and counting.
Why Many People Like ToonApp AI Photo Editor?
You can even use software like Adobe Illustrator is starting to make cartoons of people. A lot of them are reluctant to use such software.
This software is very resource-intensive, which is why professional graphic designers/ photo editors have much more powerful computer systems than most other professions.
It's a tough, time-consuming process that not everyone can do.
So many people nowadays are trying out ToonApp, because you can turn a regular photo of yourself into a cartoon with just a few quick clicks.
You no longer need to worry about a heap of expensive Apps or spend lots of money on paid photo editors. This AI Caricature App can do it for you for free!
ToonApp AI Photo Editor Popular Aspects
The app features a set of cartoon formats that you can add to your photos, such as an astronaut and Ninja Turtles.
If you are interested, you can also pick an Anime character to start with cartoonifiying yourself.
ToonApp lets you easily turn your favorite photos into cartoons.
The ToonApp has so many unique digital art filters available that it's hard to find the one you want because there are so many choices.
This app enables you to create vector art that you can transform into any form of design you see fit.
The ToonApp app, unlike any other editing tool for photos, offers a high-quality output file after you've finished editing your favorite picture.
And share it on all of your social media
What's more, you have the option to share photos with friends on social media without having to save them first.
How to Download the ToonApp?
ToonApp is available for both Android and iOS operating systems yet lacks a Windows Phone version.
If you are an android user, you can either download it from Google Play Store or the Official website.
To download this app, head on over to the Apple App Store on your iPhone or iPad.