With over one billion users, WhatsApp is the undisputed leader in the messaging industry. The chat app is the most frequently used of its sort in the world, mostly because of how easy it makes you share data. It's not flawless, but that's to be expected from any software, and users are continually asking for improvements.
WhatsApp is missing a number of features that its users have constantly requested. You too might have noticed sometimes that certain features need to be added to WhatsApp and some need an update. Well, you are not the only one as many people like you have thought of the same.
That is why people are switching to modded apps like GBWhatsApp. This app is developed by an independent developer named Omar and it comes with many features that aren't available in the official WhatsApp app.
Also, GB WhatsApp and other apps like GBWhatsApp have increased limits on data sharing, character count, number of contacts, etc. that giving more freedom to WhatsApp users. If you are thinking of doing GBWhatsApp download, consider reading this post till the end because we have reviewed this app and have mentioned the features it has to offer.
What Is GBWhatsApp
GB WhatsApp is a rebranded version of the popular messaging app, WhatsApp. It's a whole distinct app that's available only as an APK file. Why? Because the Google Play Store and Apple App Store do not have GB WhatsApp as it is a modified version of an official app.
People are interested in GBWhatsApp because it offers a WhatsApp-like interface to its users, but with a bunch of new features that are missing from the original WhatsApp app. 2 WhatsApp accounts in 1 device, blue ticks and read ticks hidden, auto-reply, extended video status, anonymous browsing, and more are some of the features you can enjoy in GBWhatsApp.
GBWhatsApp Latest Version Features
Multimedia Features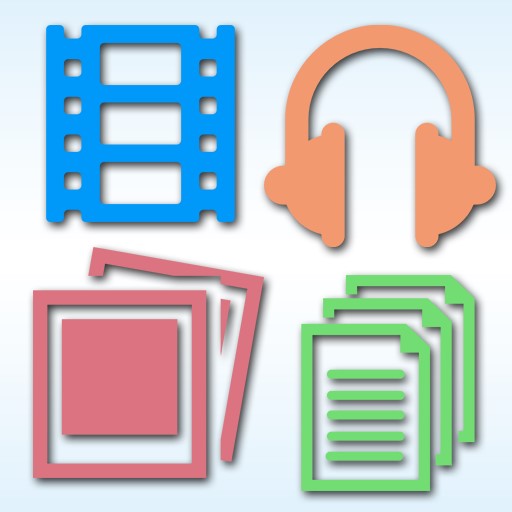 You can transfer a lot more photographs with this app than you can with WhatsApp's official version. The limit is 30 in WhatsApp while you can send about 90 images at a time in GBWhatsApp.
When it comes to audio and video files, GBWhatsApp allows you to send files up to 100MB and 50MB at once respectively. You won't have to send images as documents to send them in high-quality since GBWhatsApp doesn't compress images the quality won't degrade even if they are sent as images.
Apart from these, you can also use GBWhatsApp to send files like RAR, ZIP, APK, EXE, etc. which is not possible with the official WhatsApp app.
Privacy Features
Installing GBWhatsApp gives you total control over your WhatsApp privacy settings. Enabling your phone to share what you're doing and being online can be controlled manually. You can also enable the DND Mode for WhatsApp from the GBWhatsApp settings that will show you offline even when you are using WhatsApp.
This comes in handy to the users who are thinking of chatting with specific people without letting any other person know. You can also watch and download the stories/statuses of other people anonymously so they won't know even if you have seen their story. You can also hide your online/typing/recording, etc. status using the GBWhatsApp.
Customization Features
In comparison to the official WhatsApp app, which simply allows you to personalize the chat message backgrounds and create customized alerts for certain contacts, the GBWhatsApp app goes above and beyond in terms of customization.
Everything in the GBWhatsApp app can be customized, from the WhatsApp symbol to the app icon and to how the conversations are displayed in the app. You decide. The flexibility to customize WhatsApp is important to many users, as we've seen them embrace previous WhatsApp updates enthusiastically. So, if you're the kind who is picky about the appearance of your WhatsApp, you should give this app a go.
Should You Use GBWhatsApp Over Official WhatsApp?
Well, as you might have read above, there are many advantages of using GBWhatsApp over the official WhatsApp but there are some disadvantages too. Since this app must be downloaded from third-party websites, you must be cautious while doing so. Always download the GBWhatsApp APK file from a website that you trust. Downloading it from an untrusted website can get your device hacked. Also, you might end up downloading a fake file of another app. According to us, GBWhatsApp is definitely a worthy app and you must try it at least once if you have not yet tried it. Don't waste time, download and try the GBWhatsApp app today.
Final Words
So, this was our take on GBWhatsApp and we have tried to share some basic information about the GBWhatsApp on this page. There are many advantages and disadvantages of GBWhatsApp so you must read them too before downloading this app. Although thousands of people are already using this app because it offers a wide range of features and it's free.
You don't have to pay a single penny either to download or to use this app. According to us, if you are going to use GBWhatsApp for personal use, then you can download it without any worries. Although if you are thinking of spamming WhatsApp using this app, well, you might end up getting your number banned from WhatsApp by doing so.