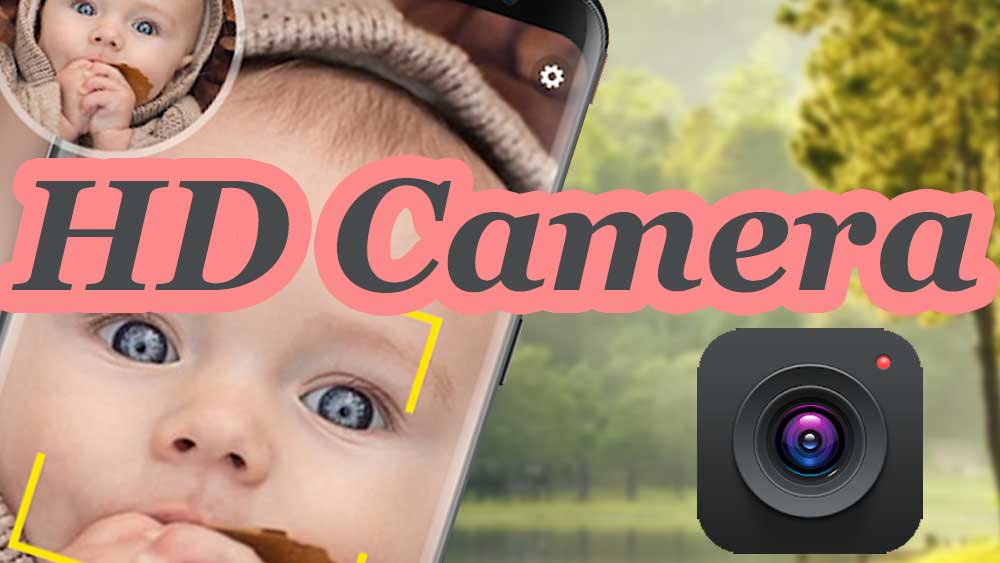 Some times default camera application may not work as intended. You may look for better alternative to take photos and videos. If you search Play Store for camera application there are many of them with similar names. From them HD Camera for Android is one of the best available option.
Many like to capture lovely and nice moments quickly and clearly. For that having good phone is not enough. For example, you may see that same camera sensor used by many Android flagship manufactures. But outcome vary from one to another. Software should be good and powerful enough to take good photos out that sensor.
There are many low-end and mid-range smart phones without any recent updates. For those devices using a third-party Google Camera application is useful. If your device is new and already receiving updates, chances of finding better camera apk to replace stock app is much harder. Most of the time replacing stock cam app with modern Android camera application will deliver better photos and videos.
Features of HD Camera for Android
Support both camera and video features.
Take nice and clean panorama shots easily. Smart panorama shots.
No need to click on plus, minus buttons to zoom. Pinch to zoom in and zoom out easily. Quickly zoom to focus on the object you want.
You can set countdown to take photos. Easily take group photos by setting a count down. No need to ask for help to take group photos.
Interactive and dynamic user interface. So, app will nicely show its buttons and functions on all phone sizes and tablets.
Take nice wide screen pictures.
Support all the resolutions you photo sensor can handle. Adjust resolution of photos. Using a higher resolution will take big storage space per photo.
Comes with pre-configured white balance options like Daylight, cloudy, Fluorescent, Incandescent. If you do not have any idea about which white balance option to choose, you can set it to auto. App will take care of it.
Action, Night, Sun Set, play are the available screen mode settings.
If you want you can easily change exposer by yourself for better quality photos.
This app has simple photo editor that support cropping and etc.
Uses native Android camera to make sure all the features are working.
Above listed only few features of this camera apk. If you does not like this application, there are many alternatives like Camera MX, Open Camera and etc.
How to Download Camera app for TV BOX
TVs does not have built in cameras. You have to buy camera and connect it your Android TV box or Fire TV device. Most TV boxes out there support camera devices. Since Android TV boxes are based on Android, camera devices designed for Android will work on Android TV too. But you won't be able to find your favorite camera applications like HD camera on Play Store TV and Amazon App Store. For that you have to use third party Android TV stores like Aptoide TV. There are many TV stores like AppLinked, FileSynced, Aptoide TV, ApkTime and etc. You can choose any of your favorite. App Stores like Aptoide TV is more like Play Store.
Aptoide TV offers both Android apps and TV apps. You can use that application to install apps available only for phones. App Stores like AppLinked and FileSynced are designed for Android TV streaming applications like Movies, TV Shows, Live TV, Sports, news and etc. Those apps contain multiple stores accessed using codes.  There other alternatives which is use similar concept like UnLinked. Unlinked too uses Unlinked codes to access stores. You can create, store and share apps with any friends using codes.