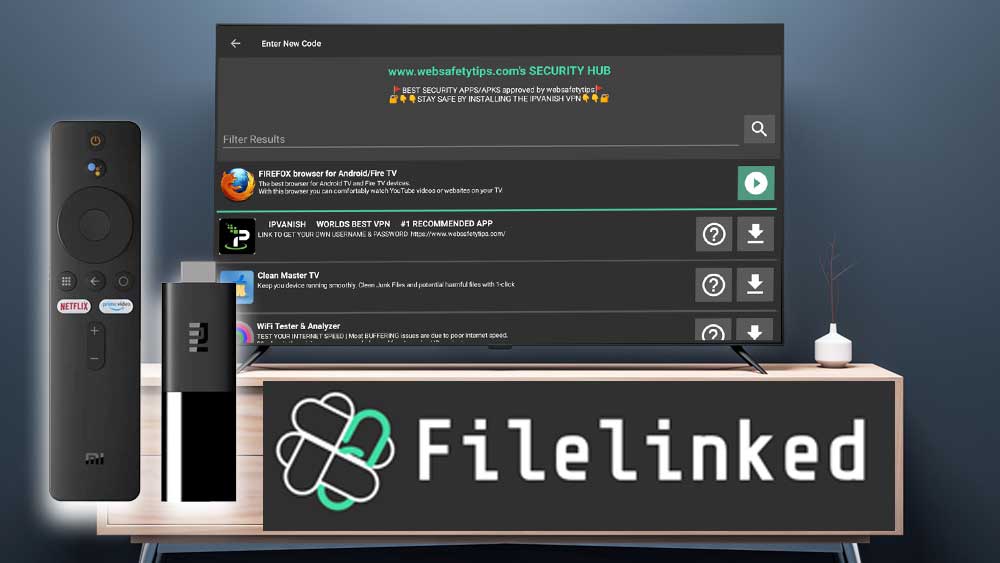 Why you need your store for your TV. There are many reasons for that. If you are here reading this article you may have different requirement. Having your own store of apps, images or anything is awesome. That store should be accessible anywhere easily and able to share with friends. Filelinked is the best solution.
You may have heard about Aptoide and AC Market. Those are the best available alternative Android store for phones and tablets. Android TV too have play store alternatives like Aptoide TV and APKTime. Those stores provide awesome Android TV apps and games for free like AC Market. Here we are focused on different purpose.
How to create your own app or media store
First of all, create your free account on Filelinked dashboard. Anyone can create account there. After that, click on create store. Give it a name and fil other required information to create your first store. Every store has unique code called as Filelinked code. It is an 8-digit code. Why it uses simple set of numbers other than a URL or letters?
Typing long URLs or sentences on TV box using a TV remote is not easy. It will take time and hard to move across the keyboard using remote. To make sharing files and other data easy, Filelinked decided to use simple set of number that is easy to type and remember. Now you can add any file you want to your store. Many create set of favorite Android TV apps and games. It may contain awesome free Movies, TV shows, Live TV, music, sports and other apps. Many of the TV apps are not available on Google play store. That's why people used to create their own list of apps downloaded from internet. When one of your friends need that application, you can simply share your store. You can use your list of apps and games to restore your TV box too.
If you want to share image collection, music collection or any other media collection with friends, parents, family or etc. you can easily create a store and share that code with them. Only have to install Filelinked app on their TV box. You can update that list any time you want. Not like sending all the images to friends. Many people do not know how to view shared content on TV using TV box. Filelinked make it easier and simpler.
If you want to install any third-party application that was not on play store you can use this app. For example, you can use Clean Master to boost your device performance. You can install that application with the help of Filelinked.