Mouse Jiggler is an application developed for Microsoft Windows operating system.
As this application's name suggests, the purpose of the application is to jiggle your computer mouse pointer.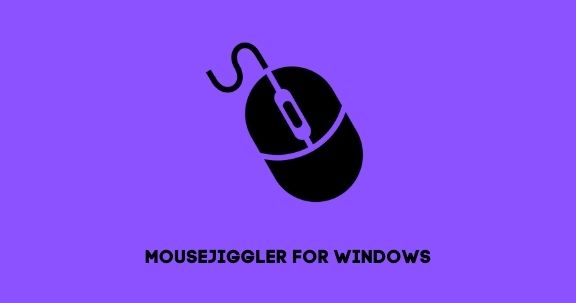 Let's see some detailed insights about the Mouse Jiggler application below evaluation.
Mouse Jiggler Utility Application Introduction
Mouse Jiggler is a freeware Windows application available online where anyone can freely download it for free.
The application is developed only for one single purpose exclusively for the Windows operating system.
When it says the term "Mouse Jiggle" you might already have a clue about the application.
Yes. You are right; the Mouse Jiggler application was developed to move your mouse cursor automatically in your computer without your involvement.
In other words, you do not have to touch your mouse to move your mouse cursor.
This kind of tasks are required in different instances.
For example, if you are a video editor, certain video editing works take a long time to render a video.
So, in that case, you have to allow your computer and the video editing software to take care of it, and you can leave the computer for a while.
If the rendering process takes about one hour, you can leave your computer and come back after one hour.
This is where the Mouse Jiggler application helps you.
Because, then there are no mouse or keyboard movements for a long time (e.g., one hour) in your computer, it might falsely detect an idling condition in your PC even if the rendering process is going on.
If that happens, the Windows operating system will automatically turn your computer into sleep mode.
Usually, when the sleep mode turns on, the other activities going on your PC might get interrupted due to that.
So you can use the Mouse Jiggler application to automatically create a mouse cursor movement and let the Windows operating system know that works are going on your PC.
Mouse Jiggler Application Systems Requirements
Mouse Jiggler will work on almost all the Microsoft Windows versions, including the latest version of Windows 10.
In addition to that, you can install the application on both 32-bit and 64-bit versions of the operating systems.
You just have to download the app from the Mouse Jiggler website and open it on your computer.
The application does not require any installations, and therefore, you can use it immediately after downloading it.
Let us know your experience with the Mouse Jiggler application. Thanks for Reading.