HushSMS Android-based application is one of the most used utility tools when it comes to sending different types of short SMS.
The application provides you different settings and options to customize and send SMS types that are compatible with various purposes, such as FRP Unlock.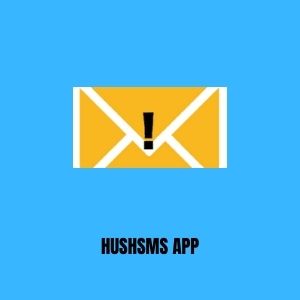 So HushSMS APK has a massive user base from different parts of the world using all those features every day.
HushSMS Short Message Services
This application provides their service only for the GSM networks.
Therefore, you will not be able to use SMS services offered by HushSMS APP on other networks such as CDMA, etc.
Below are some of the popular SMS features in this application.
General types of SMS are the SMS that we normally send from one mobile device to another in our mobile phones' SMS feature through the network carrier.
Flash SMS – If you have seen some kind of Pop-Up message earlier, it is called the Flash SMS.
MMS – if you have ever used those old mobile phones like Nokia 1100, you might have definitely come across MMS.
They are also known as picture messages.
So the Hushsms application offers many more SMS types like above for different purposes.
How to Download and Install HushSMS APK
When you download the Hushsms APK on your android device, you will have to first enable certain settings in the device.
So you have to go to the settings tab in your android device and then find another option called "Apps from Unknown sources."
Once you have located the sub-option, then make sure that you have enabled it before downloading the app.
If it is already enabled, then you can download the HushSMS APK to your android device.
Once the download progress is completed, you can find it in the android downloaded files section.
So click on it to begin the HushSMS app installation.
After that, you will see the usual android application installation progress bar, and it will take a moment to complete the installation.
Also, keep in mind that the application will show you the relevant options and settings while the installation is in progress.
So that, you can select them according to your preferences and requirements.
Final Words
HushSMS apk is mostly used to overcome the Factory Reset Protection of android devices.
Because some older android devices do not respond well to the Factory Reset and therefore, it will end up locking your device.